We cleanse, color, moisturize, nourish, smooth, repair and protect your hair with premium Kevin Murphy, and USmooth products.
KEVIN.MURPHY
Skincare For Your Hair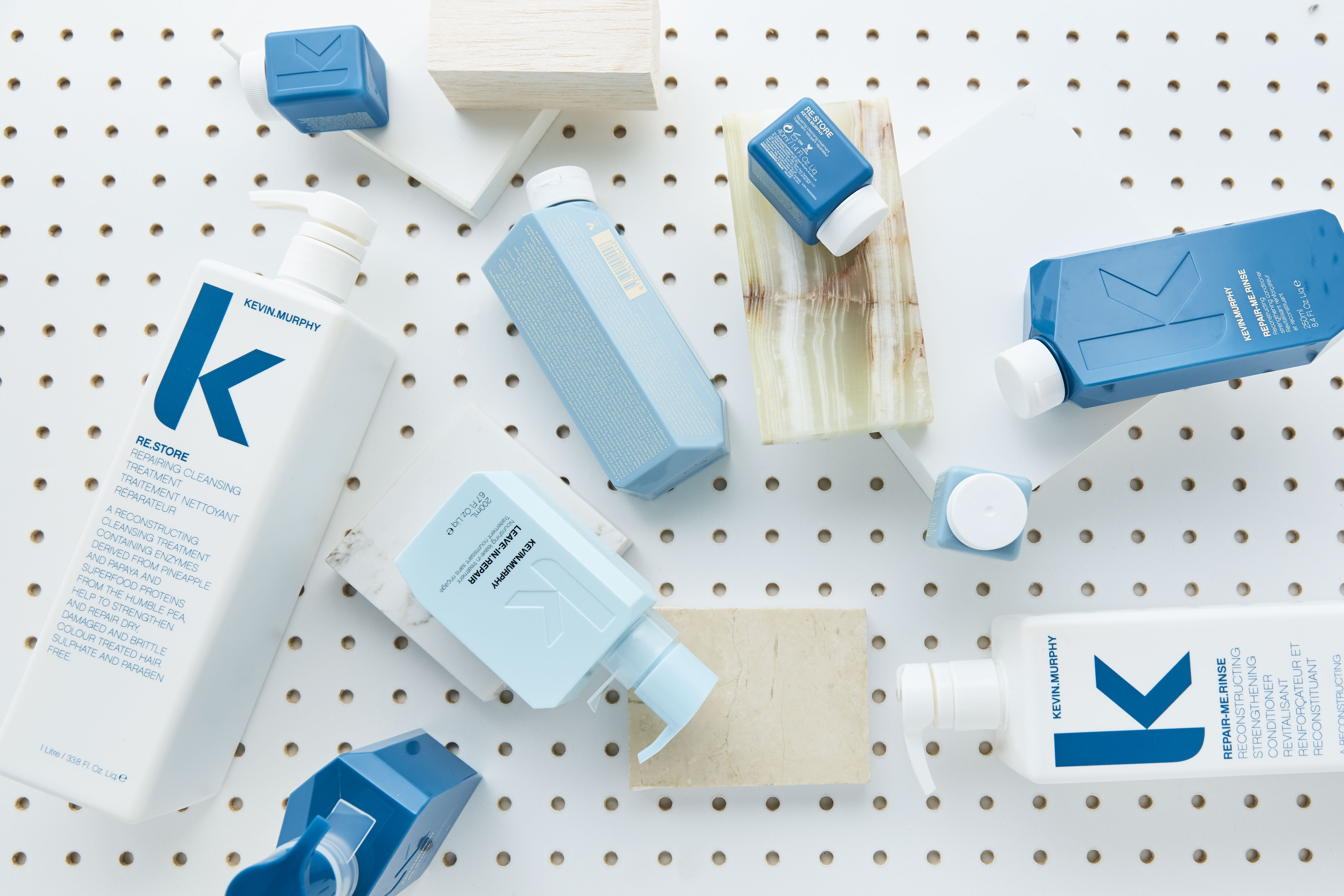 When searching the world for our ingredients, KEVIN.MURPHY looked for companies that use micro cultivation, organic growing practices, or ecologically sound wild harvesting techniques to ensure the KEVIN.MURPHY range is of the very highest natural quality.
FREE.HOLD from KEVIN.MURPHY A flexible hold styling crème with a natural shine. Contains essences of Bergamot and Vanilla, suitable for all hair types, men and women
---
USMOOTH
Unexpected luxury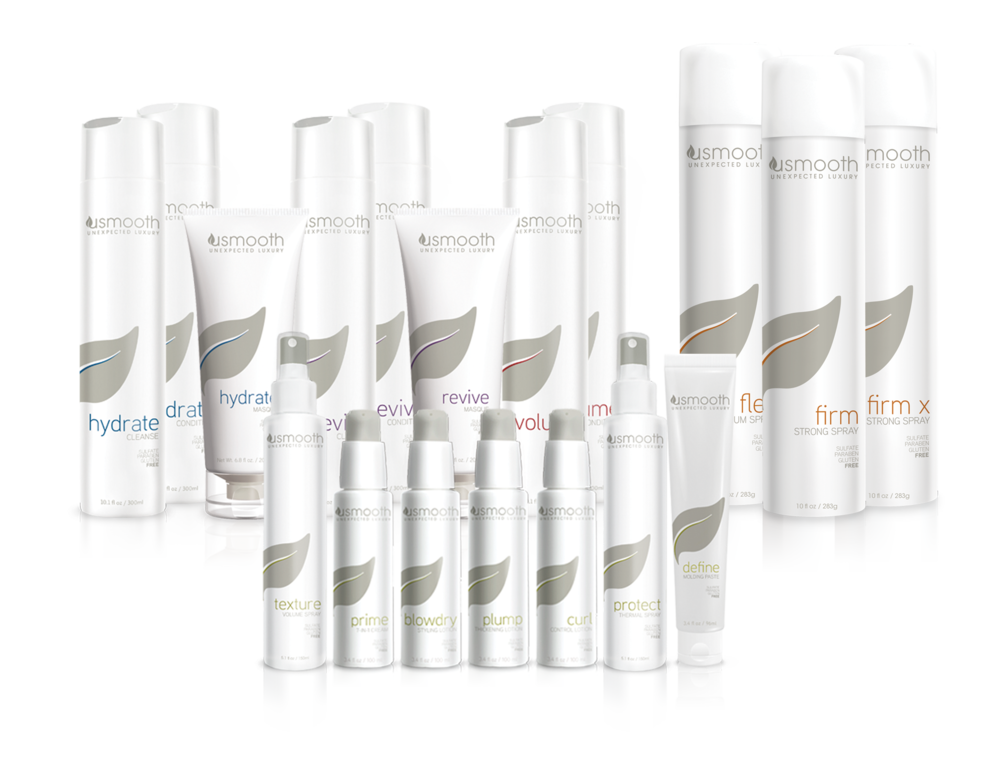 Usmooth is a complete line of luxury, high performance, professional hair care products. With the most advanced technology and the highest quality ingredients, usmooth products deliver the versatility required to keep up with today's trends.
Defy Gravity with Unparalleled Body.
New Lift Volume Mousse adds unparalleled body to any style.
Hydrolyzed protein and sunflower oil revitalize and strengthen the hair.
UV protectants and anti-static properties keep hair soft, shiny, and manageable without compromising volume.